Best Payout Slots for Real Money
You can increase the amount you win at slots just by choosing the correct machine to play. No, really – it's that easy. All you have to do is look for the best payout slots, and stick to playing them exclusively. You see, every slot machine is set to dole out a predetermined amount of winnings. Playing a machine with a high payout can help you to win more and stay in action longer. But playing a machine with a low payout can be a one-way ticket to busto. So what exactly are payout percentages? How can we determine a machine's payout percentage? And what are the best payout slots online?
Top Online Slot Casinos

Win Palace features 75+ real money slots including progressive jackpots with huge payouts.

Casino Titan offers a 400% to $4,000 real money slots bonus for new players. Over 100 casino games!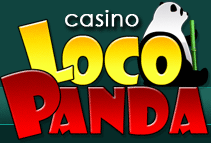 Loco Panda is the biggest slots casino online. Over 150 online slot machines + tournaments.
How Payout Percentages Work on Real Money Slot Games
A slot machine's payout percentage is the amount of money you get to keep from said machine in the long run. For example if you play a 95% payout slot for a long enough time, you can expect to keep 95% of the money you began with. Put another way, you'll get back 95 cents of every dollar you put into the machine.
This does not mean that you're guaranteed a 95% return every session you play. Payouts percentages are calculated over the long run – i.e., millions of spins. Playing the best payout slots increases your chances of winning, but it doesn't guarantee you a certain outcome in the short term.
High-Frequency vs. Low-Frequency Slots
Note that two slots with the same payout percentage might have very different payout structures. Some machines pay out big wins infrequently, while others pay out small wins consistently. Which type of machine you choose is largely a matter of personal preference. Would you rather make small but steady gains, or be kept in suspense waiting for a huge score? In the long run, you'll win the same amount at a 95%-payout jackpot slot as you will at a 95% fixed slot. But the gameplay will be markedly different between the two machines.
Fixed Payout Slots
Most slot machines have fixed pay tables. That is, the prizes are constant no matter how much players put into the machine. Generally these slots pay out between 93% and 98% online, although some can pay as much as 99%. Fixed slots usually offer flat-structured payouts. That is, winning combinations come up often, but aren't worth very much. This translates to many small wins, but few big scores. The big benefit to playing fixed slots is that your swings will be fewer and less drastic. You won't run into massive, soul-crushing cold streaks like you would at jackpot slot machines. Your winnings will better reflect the machine's payout percentage in the short-term. So at the best payout fixed slots, you'll stay in action longer and probably have more fun while you're at it.
Best Payout Jackpot Slots
Jackpot slots usually feature sparse pay tables but have an absolutely massive jackpot. The general idea is that you forego short-term gains for the chance at ridiculous long-term scores.
 This creates the illusion that jackpot slots pay more than fixed slots, but that's all it is – an illusion. Yes, a few lucky winners will take down six-figure sums every now and then at jackpot slots. But most players will spin, spin, and spin some more, all to no avail. The losses and wins balance out in the long run, and most jackpot slots pay out no better than your average fixed slot.
The majority of online jackpot slots pay out between 95% and 98%, just like fixed slots. You've got a higher chance of going bust playing jackpot slots (assuming a limited bankroll), but you've also got a shot at winning life-changing money.
Finding the Best Payout Real Money Slots
Most online casinos don't publish payout percentages for individual slots. They do, however, publish general payout data as part of monthly audits. You can usually obtain this information by clicking the "security & privacy" (or similar) link on a casino's homepage. Look for auditing data that lists RNG certification and payout percentages.
Most online casinos maintain a 95-96% overall payout across all slot machines. This is way better than land-based casinos, which routinely publish 88-90% percentages. While the percentages for individual machines can be shrouded in secrecy, we can say one thing for sure: the best payout slots are available online, not off.