Online Slot Tournaments
Slot tournaments give players the ability to play a slot machine for less and possibly win more. This article focuses on three main aspects of slot machine tournaments. The first being the different kinds of slot machine tournaments followed by how a slot tournament works. Below you will find a list of online casinos that offer slot tournaments on a regular basis including bonus offers for real money players.
Play Slot Tournaments Online
Win Palace Casino Slot Tournaments

Win Palace Bonuses

$1000

Casino Bonus

$500

Blackjack Bonus

$2000

Slots Bonus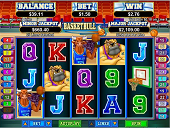 Win Palace Casino offers real money slot tournaments as well as daily freerolls. The tournament schedule starts at 11am EST and runs until 7pm with different prizes available each day. The casino rotates the games daily, so you should never play the same game twice in one week. The buy-ins range from $1 up to $15
Join Win Palace Casino here and receive up to $1,000 free with your first deposit. This casino accepts USA players.
Casino Titan Slot Tournaments

Casino Titan Bonuses

$1000

Casino Bonus

$500

Blackjack Bonus

$4000

Slots Bonus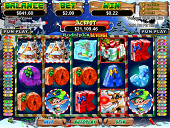 Casino Titan also supports online slot tournaments with a daily schedule posted inside the casino lobby. Players will have access to both freerolls and real money events with the buy-ins ranging from a few dollars up to $20. The games change daily, and as a real money player, you can expect to receive a 400% deposit bonus.
Casino Titan is an RTG online casino which means all USA players are welcome here.
Types of Online Slot Tournaments
There are basically two kinds of slot tournaments online. The first are real money tournaments followed by the free tournaments, also known as freerolls. The difference between the two is significant. A freeroll slot tournament lets you in for free. The prize pool is generally low key, meaning a few bucks and can take hours to complete.
A real money slot tournament has an entry fee and a smaller scale of competition. The prizes are significantly higher than that of the freerolls. Depending on the casino you choose, the prize pool could be in excess of $100,000.
Why Play Slot Tournaments and How Do They Work?
The biggest reason players choose to play slot tournaments is that it's definitely cheaper than playing slots in general. When you play a slot tournament online, you, along with the other players entered into the event will play the same game. You will pay your entry free and receive a fixed amount of time to play or a set amount of credits. The difference between an online slot tournament and a regular game is that you can spin as many times as you like with your original buy in until your time runs out of you've played through the credits. The object of the tournament is to finish the event with the highest win using your free credits or time. A regular slots game can eat up $10 within a few spins, where as a $10 tournament could let you play for 20 minutes.
You should know that when you play a slot tournament, you will not be able to use any of your winnings during the event. The winnings are solely for the purpose of determining the outcome of the tournament.
Tournament Strategies – How to Win Slot Tournaments.
The object of the game is to win as much as you can in the amount of time outlined by the game. For this reason you want to make sure that you use all of the credits given to you. Every credit counts and to ensure that none are wasted, your best strategy is to spin as fast as you can. That is the only strategy you can use on this type of game. The outcome of a slot is determined by the RNG, which means that there is no possible system or winning slots strategy that will help you win slot tournaments.